Spinergy SPOX Everyday Rear Wheelchair Wheels - 1.8" Hub - Pair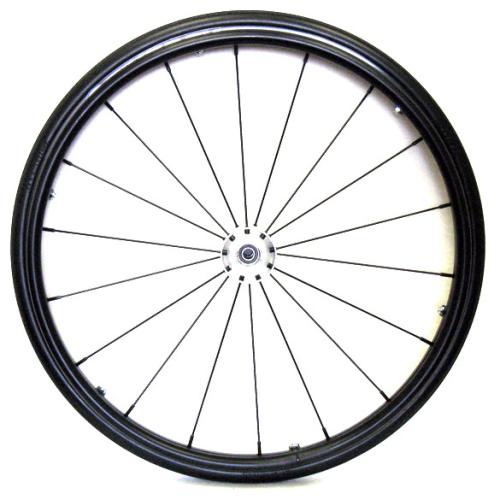 Manufacturer:
Spinergy
Part Number:
RW6XX
Retail Price:
$967.50
Price:
$625.00

Pr
FEATURES
18 Spoke Design
Fits Tilite and Invacare Wheelchairs
4 Spoke Color Options
Includes Hand Rim
DESCRIPTION
Ultra light weight, one pound lighter than regular sports wheelchair wheels. Extra wide custom made CNC machined alloy hubs designed to handle the extreme cambers of today's sports chairs. New Disc brake style rims are lighter and stronger.
18 PBO fiber spokes with a tensile strength of 3,800 lbs each gives the SPOX Everyday wheel unparalleled impact strength and performance. Every PBO spoke contains over 30,000 strands of polyphenylene bensobisoxazole fiber, delivering 3-times the strength of stainless steel at just half the weight.
The PBO fiber strands are encased in a chemical resistant, water / UV proof composite offered in a variety of colors. The outcome is a flexible spoke with incredible strength that will absorb impact more efficiently while staying in true.
---

Includes Tire, and Anodized Handrim and choice of color.
Pair
REVIEWS
Please review this product!