Max Mobility Smart Drive MX2+ Wheelchair Power Assist Wheels
Manufacturer:
Max Mobility
Part Number:
SD
Retail Price:
$7,529.00
Price:

$6,626.00

Ea
FEATURES
Powerful
Lightweight
Easy to use
Easy to install
DESCRIPTION
The SmartDrive wheelchair drive is a revolutionary new design in power assist manual wheelchair propulsion. It attaches easily to almost any ultralight wheelchair that utilizes a 'camber tube' style axle assembly. Can be attached to most folding manual wheelchairs as well.
With it's latest improvements, the SmartDrive has updated the electronics which will give you up to 50% more power and consistent speed control. You'll have access to the power needed to tackle steep hills, thick carpet, and plush grass with ease. The mounting hardware for the SmartDrive to your chair has been improved to ensure a secure and durable attachment. Finally, a redesigned OmniWheel for a smoother ride that is easier to maintain and climbs 17% inclines.
The SmartDrive's ultralight design offers greater freedom, weighing only 12.5 pounds total. Most other wheelchair power assist devices are much heavier and more difficult to operate and install.
Bluetooth communication gives the user even more control over the entire experience. Bluetooth enables the user to power on/off the wheels, and change between training and regular drive modes. Additional control options include the new SpeedControl Dial that mounts to the chair for convenient access. The Pushtracker E3 wearable controls allow for total control of your SmartDrive right from your wrist. If you already have an Apple Watch, there is now an app that allows for the controls to be added to your Apple Watch.
The SmartDrive is ideal for active users with above average wheelchair skills.
---
New Smart Drive MX2+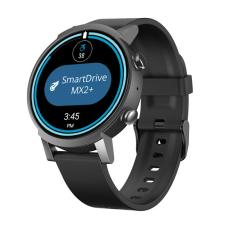 New Push Tracker E3
Large touch screen makes it easy to use and see.
Customize your mobility by quickly changing all your performance settings.
Easily track your system usage including distance travelled and battery life.
Use your PushTracker E3 to perform wireless updates to make sure your devices have all the latest options and functionalities.
---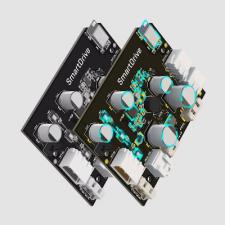 Updated SmartDrive Electronics
Up to 50% more means more power when taking quick turns, going up hills or ramps, and when under higher loads.
---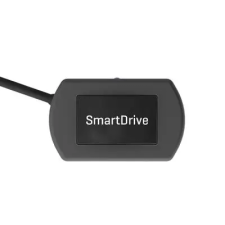 New Switch Control Feature
SwitchControl (formerly known as the thumb throttle) is now a no charge option included with every SmartDrive. SwitchControl can be used in combination with a PushTracker E3 or by itself.
With the push of a button SmartDrive can be engaged for a momentary burst of power or activated in latched mode for consistent power over extended distances (Cruise Control).
---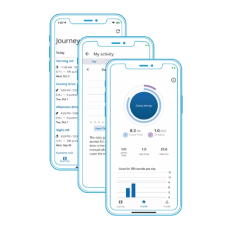 New PushTracker App
Control all your settings and keep your system up to date using our new PushTracker app.
Track your journeys and then list them based on your activity.
Check your distance, push count and coast time to maximize efficiency.
Set goals based on your mobility health related needs.
---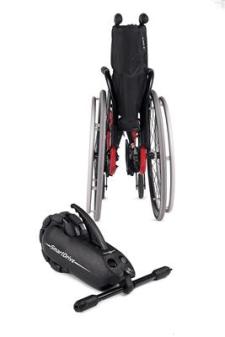 Available for folding wheelchairs too
Smart Drive MX2+ now offers the ability to install MX2 on folding frame wheelchairs.
REVIEWS
Please review this product!