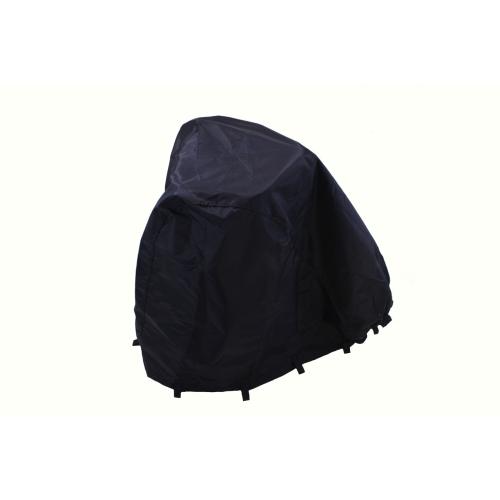 Manufacturer:
Diestco Manufacturing
Part Number:
V1400
Price:

$80.00

Ea
DESCRIPTION
Don't be fooled by claims of "waterproof" covers. Diestco covers come closer than any other companies'.
Covers are available in a light weight and in Diestco's extremely popular Heavy Duty material.
Diestco covers provide the highest level of protection from the elements. Works great on lifts or for just storing outside. Diestco takes extra measures to form fit the covers to your vehicle.
---
The Mini (V1400) and Mini Heavy Duty (V1411) covers fit scooters such as:
Pride:
Gogo 3 Wheel
Gogo ES
Gogo ES 2
Gogo Elite Traveler 3 Wheel
Gogo Ultra X 3 Wheel
The Regular (V1110), Regular Heavy Duty (V1111) and the Regular Heavy Duty w/ Full Back Slit (V5111) covers fit:
Pride:
Gogo 4 Wheel
Gogo Elite HD 3 or 4 Wheel
Gogo Elite Traveler 4 Wheel
Gogo Elite Traveler Plus 3 or 4 Wheel
Gogo LX w/CTS Susp. 3 or 4 Wheel
Gogo Sport
Gogo Ultra X 4 Wheel
Celebrity X 3 or 4 Wheel
Celebrity XLE 3 or 4 Wheel
Legend
Rally SC151 3W
Rally SC155 4W
Revo 3 or 4 Wheel
Victory 3 or 4 Wheel
Victory 9
Victory 10
DRIVE:
Daytona GT 3W
Phoenix HD 3W
Electric Mobility:
Rascal 245
Rascal 235
Rascal 300
Rascal 325
Rascal 600
The Large (V1120) and the Large Heavy Duty (V1121) covers fit:
Pride:
Celebrity XL
Legend XL
Maxima 3 or 4 Wheel
Pursuit PMV
Victory Sport
Victory XL
The Regular Heavy Duty w/ 6" Top Slit (V7111), Large Heavy Duty w/ 6" Top Slit (V7121) and the Large Heavy Duty w/ Full Back Slit (V5121) covers fit:
Pride:
Celebrity XL
Legend XL
Maxima 3 or 4 Wheel
Pursuit PMV
Pursuit XL
Victory Sport
Victory XL
SPECIFICATION
| | | | | |
| --- | --- | --- | --- | --- |
| Size | Height | Width | Length | Circumference |
| Mini | 30" | 16" | 42" | 125" |
| Regular | 33" | 18" | 55" | 146" |
| Large | 33" | 28" | 55" | 166" |
| Super Size | 46" | 33" | 64" | 194" |