Comfort Arm Wheelchair Arm Trough - Low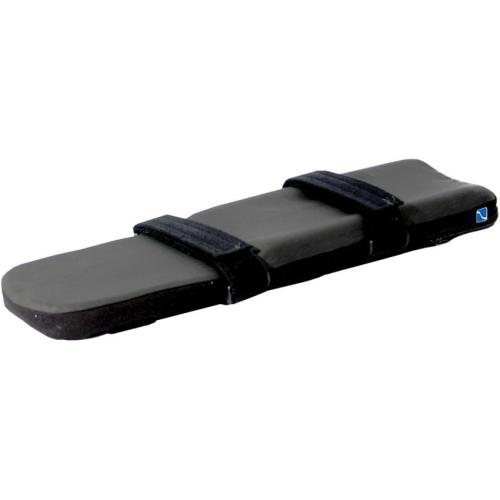 Manufacturer:
Comfort Company
Part Number:
2004x-PAD
Retail Price:
$177.00
Price:

$138.00

Ea
FEATURES
Low profile with no side supports
Soft Hook and Loop straps keep arm comfortable and in place
Moldable Arm Bottom option available
DESCRIPTION
Comfort Company Low Arm Trough: Comfortable straps for securing arm. Provides support for contractures and tone, while also preventing finger drop.
Select the style of mounting hardware for mounting to wheelchair armrests. Mounting hardware is required to mount to most wheelchair armrests. Optional Interlock Bracket quickly mounts arm securely to any wheelchair. Swing-away rotating base rotates for easy movement and transfers.
Optional EAD hardware option allows arm trough to be elevated and articulated in 10 degree increments, and adjusted for depth up to 4". Moldable option can be used to elevate fingers, preventing edema. 22" arm length to provide full arm and finger support to all users.
The Comfort Arm Comfort-Tek fabric cover fluid proof exterior has supple leathery properties that provide an easily cleaned surface and protection for the inner cushion. Comfort-Tek has multi-dimensional stretch and helps alleviate pressure on bony prominences.
Flat hand rest area and mild contoured sides. Includes comfort arm straps. Replaces existing armrest pad.
---
Customers Also Bought