Invacare Matrx Flovair Max Contour Cushion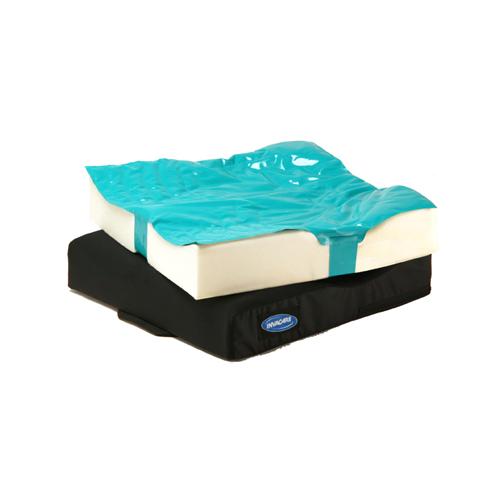 Manufacturer:
Invacare
Part Number:
ITFM
Retail Price:
$440.00
Your Price:
Out of stock
FEATURES
Positioning Foam Base
Fluid + ThinAir liner
DESCRIPTION
The Invacare Matrx Flovair Max Contour seat cushion was developed to provide pelvic stability, leg positioning, and pressure management for patients with postural asymmetry and skin integrity concerns. It incorporates a fluid overlay used in tandem with the ThinAir liner. This allows for pelvic immersion while minimizing overall product weight. The insert's unique channeling method limits the amount of fluid migration, thus decreasing the chances for "bottoming out." The Flovair is a great choice for neuromuscular, TBI, or SCI clients without significant obliquity.
Positioning Foam Base: Supports the pelvis and thighs; helps to prevent adduction and internal rotation.Fluid + ThinAir liner: Effectively redistributes pressure without the penalty of added weight. Additional shear reduction as two layers work in harmony.
---
Outer Cover:
The attractive Meshtex outer cover is breathable and moisture resistant. Includes a slip resistant base, hook and loop fasteners and a lifting strap.
Seat Depths:
The depths of the Invacare Matrx Flovair Max Contour Cushion has been lengthened by 1" to create a rear cushion radius, which provides sacral support and extends beyond the rear edge of the wheelchair seat to follow the curve of sling back upholstery or contoured modular backs.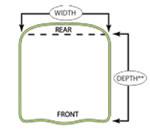 Waterfall Cut:
The front edge of the Invacare Matrx Flovair Max Contour Cushion has been designed with a waterfall undercut to accommodate tight hamstrings or foot propulsion.
Customers Also Bought