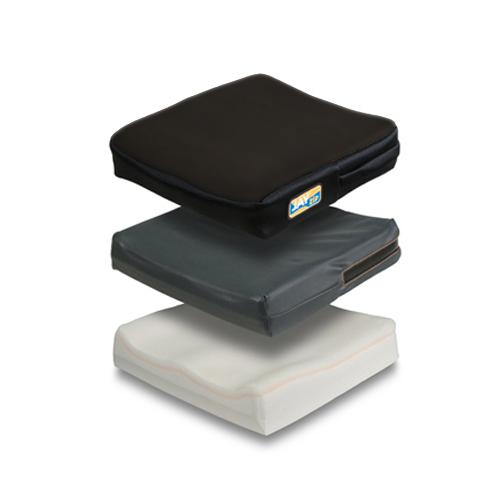 Manufacturer:
Jay / Sunrise Medical
Part Number:
JZ
Retail Price:
$437.00
Price:

$327.75

Ea
FEATURES
X-static Silver Fiber Fabric
Polyurethane Coated Cover Made w/ Lycra
Dual Layered Contoured Foam Base
DESCRIPTION
The JAY Zip wheelchair cushion is a comfortable, clinically effective skin protection and positioning cushion specially designed for kids! The outer cover is made with silver-impregnated X-static material that naturally inhibits bacterial growth, and better yet, the Zip comes standard with two covers.
X-static silver fiber fabric is made with pure silver, a naturally occurring element. There are no chemicals and there is no fear of toxicity for the consumer.
The JAY Zip's inner cover features specially coated anti-wicking seam thread to prevent wicking. This is the same type of thread used by the US Military for combat clothing.
The inner moisture resistant polyurethane coated cover is made with Lycra. This remarkable material allows the cover to easily stretch and conform to the individual's shape. Many competitive moisture resistant inner covers do not feature this type of flexibility. Without this ability to stretch, there is a the potential for surface-tension pressure build-up under the user's ischial tuberosities.
---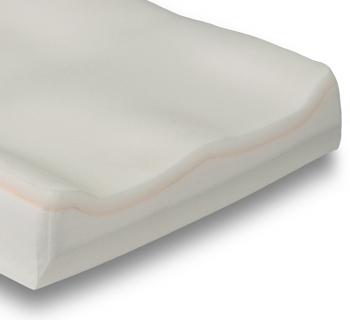 Soft Foam Base with Varying Firmness
The Zip cushion's dual-layered foam base combines structural support and comfort. Typically, a child using an 8" wide cushion may require a slightly softer foam than a child using a 14" wide cushion. For this reason, the firmness of the Zip's foam base increases with the cushion width.
---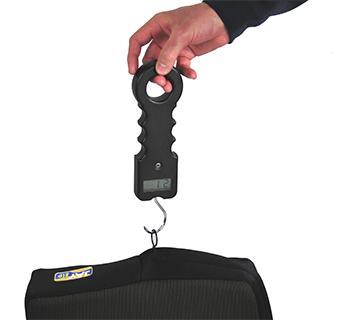 Weighs as Little as 1.2 Pounds!
When it comes to pediatric mobility, every pound holds more weight. Because of their low body weights, children's independence is greatly impacted with every added pound. That's why JAY engineers designed the Zip to weigh as little as 1.2 pounds!
---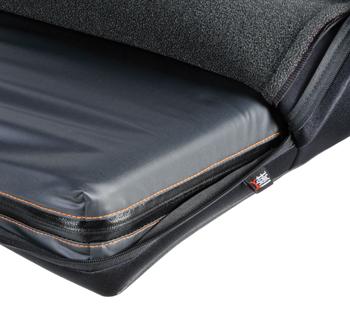 Innovative, Dual-Cover System with Extra Outer Cover
The Zip's inner cover is water-resistant and easy to wipe off and clean, while its Aqua-guard zipper and anti-wicking thread protect the foam base from fluids. The machine-washable, stretch outer cover utilizes naturally anti-microbial, silver-impregnated X-static fiber. Since kids love to make messes, we send an extra outer cover with every Zip cushion!
---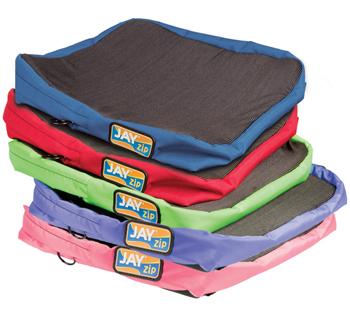 Colorful Cover Sidebands
Through the JAY Your Way custom modification program, the Zip cushion can be ordered with colored outer cover sidebands to complement a child's wheelchair at no additional cost. Choose from blue, red, toxic green, purple, and pink!
DOCUMENTS
REVIEWS
Please review this product!