JAY J3 Wheelchair Backrest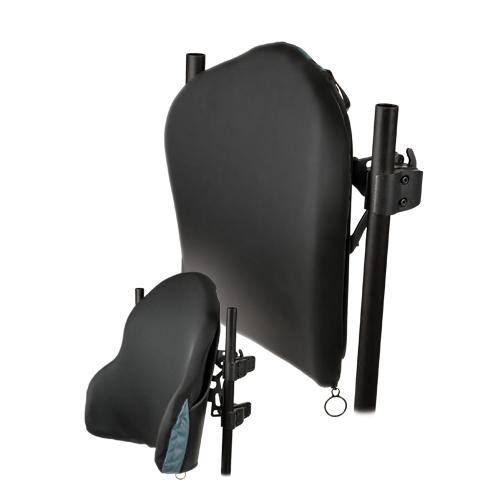 Manufacturer:
Jay / Sunrise Medical
Part Number:
J3
Retail Price:
$599.00
Price:

$440.00

Ea
FEATURES
Available pre-installed on a select group of Quickie chairs.
New high density foam for greater comfort
Provides up to 22° of back angle adjustment.
Special new spacer fabric upholstery.
Easy to install
DESCRIPTION
JAY J3 Wheelchair Backs are the most comfortable and easy to use wheelchair back available. J3 wheelchair backrests offer 3 levels of support and three contour depths to accommodate most all wheel positioning needs. Adding to wheelchair comfort as well as improved wheelchair positioning, the JAY 3 Back is an ideal addition to any wheelchair.
From the active to the elderly, the new JAY J3 Back for wheelchairs feature the most versatile hardware package, flexible positioning system, and all-in-one package that we've ever created.
The J3 Back is dedicated to eliminating compromises such as: towel bars that interfere with the mounting hardware, backrest contours that fail to match the user or even back heights that are too tall or too short. J3 Wheelchair backrests provides multiple solutions with one easy to install package.
Now more than ever, "We've got your back."
---
Five Contour Shapes


The JAY J3's solid shell is available in five contour shapes to provide posterior and lateral pelvic and lateral thoracic stability to clients with varying postures and functional needs.


Posterior (PA) - 2.2" of lateral thoracic support
Posterior Lateral (PL) - 3" of lateral thoracic support
Posterior Deep (PD) - 6" of lateral support
Posterior Deep Lateral (PDL) - 6" of lateral thoracic support
Posterior Deep Contour (PDC) - 6" of lateral pelvic support

Four Support Height Levels


The JAY J3 back is available in four support height levels to provide support for clients with wide ranges of torso heights and levels of injury.


Lower Thoracic - 6.5" to 9.5"
Mid Thoracic - 12" to 15"
Upper Thoracic - 16.5" to 19.5"
Shoulder - 21" to 24"

Four Hardware Options


The J3 offers four hardware options to accommodate a span of priorities and wheelchair configurations.


SH - Easy to install, 2-point, quick-release hardware that allows for numerous attaching positions
RH - 25% lighter than SH hardware and optimized for ultra lightweight wheelchairs without compromising adjustability
TH - 2-point, quick-release hardware optimized for tilt-in-space wheelchairs, with a lengthened attachment pin and 500 lb. weight capacity
4-Point - Quick-release hardware that withstands greater force by distributing across four mounting locations