JAY Lite Ultralight Wheelchair Cushion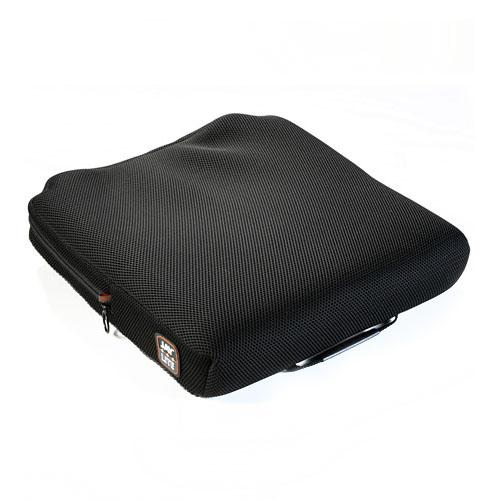 Manufacturer:
Jay / Sunrise Medical
Part Number:
JLXXXX
Your Price:
Out of stock
DESCRIPTION
JAY Lite is the lightest wheelchair cushion in its class incorporating 3DX Microclimatic fabric, base and OptiWell technologies that provide superior skin protection and positioning for the active user. The JAY Lite is the perfect compliment to an ultralight wheelchair!
The JAY Lite was designed through the careful consideration of the science of seating. The result: A cushion that features superior pressure distribution, microclimatic heat and moisture dissipation, and optimal stability in an extremely lightweight cushion.
The key features of the JAY Lite that offer these great benefits include the 3DX Microclimatic spacer fabric, air flow base, and OptiWell pelvic loading area.
---
Extremely Lightweight:
ProductWeight:
1.71 lbs (16 x 18 Skin Protection cushion)
1.74 lbs (16 x 18 Skin Protection and Positioning cushion)
Perfect complement to ultra lightweight aluminum and titanium wheelchairs
Superior Pressure Distribution:
Based on anthropometric data, the OptiWell pelvic loading area is optimally shaped and sized to evenly distribute pressure under the pelvis
Ischial cutouts and scooped reticulated foam insert minimize compression and reaction forces when the cushion is loaded
Microclimatic Heat and Moisture Dissipation:
The 3DX Microclimatic Spacer Fabric and airflow base provide ventilation and airflow beneath the user
Protects the skin against heat and moisture build-up
SPECIFICATION
| | |
| --- | --- |
| Weight: | 1.7 lbs |
| Width: | 14 - 24 in. |
| Depth: | 14- 24 in. |
| Thickness: | < 20 width 3.4 in. |
| | >20 width 4.5 in. |
| Weight Capacity: | 250 lbs |
| Cover Mataerial: | Microclimatic 3DX Spacer Fabric |
| Warranty: | 24 Months |